Woodstock Chime - Pendulum Chime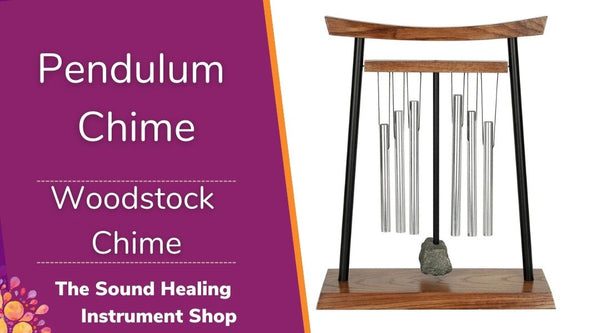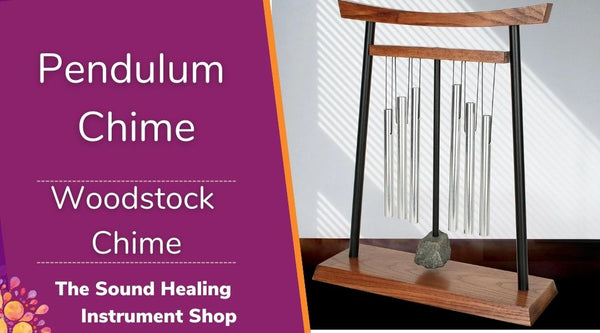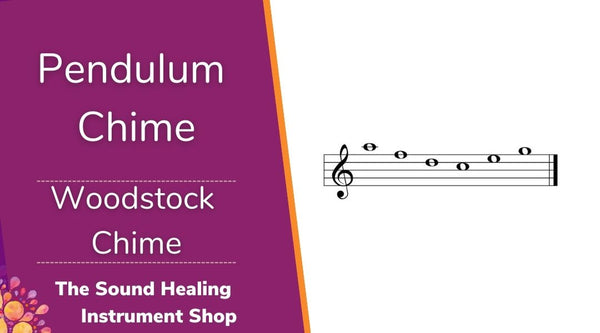 Bringing the garden indoors.
Tuned to notes from an energizing C Major scale, this chime is set in motion by a touch of the weighted rod, making the pendulum swing and the chime ring.
Start the pendulum swinging and this unique chime will play its song for you. Pendulums are used to keep time, measure the acceleration of gravity and in scientific instruments such as seismometers. They are also used as tools for spiritual healing and inner growth, and now they're used to create music!
Let our Pendulum Chime sing for you as it swings back and forth, to and fro.
This chime makes a great gift for almost anyone. Musicians, scientists, executives, New Agers - they'll all enjoy the simple elegance of this clever chime. Equally suited to a living room, home office or executive suite!
This chime carries a lifetime tuning guarantee.
If your Woodstock Chime product breaks within our 1 year warranty they will replace it with new.
If you purchased it from The Sound Healing Instrument Shop, email Denise at relax@soundhealinginstruemnts.com
.
Please include documentation that you have a Woodstock Chimes product and that it is within warranty, which should include:
         Pictures of your broken chime, making sure to include the windcatcher and any writing or details that would help us identify it as one of our products.
         Approximate purchase date or date you received the chime and the name of the person who ordered for you.
Make sure you include your contact information with the chime, including your name, address, phone and email.
Once Denise has contacted Woodstock chimes and determined that your chime is one of their products and that it meets their criteria, Denise or someone from the Woodstock Chimes warrantee department will be in touch with you.