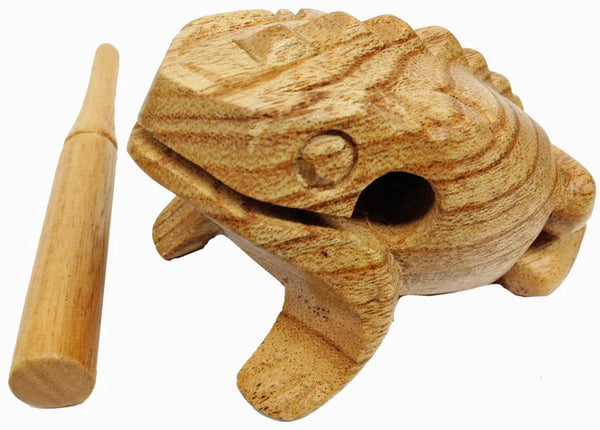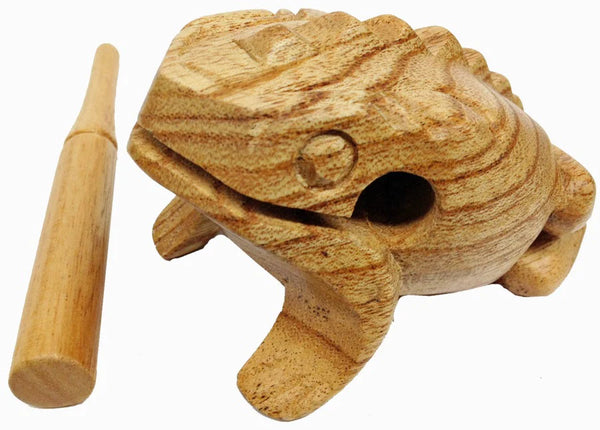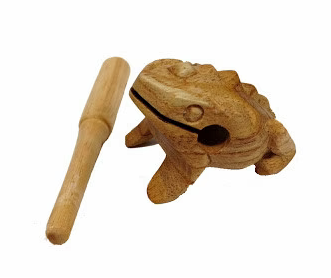 Made in Bali
Close your eyes and be transported outside, listening to the sweet sounds of the frogs with these Fair Trade Frog Scrapers.  Hand made in Bali.  
The frogs sing a frog song when you stroke its spiny back - which explains why it is so popular!
Made from fast growing jempinis wood in Bali. The wood grain is beautiful too. 
Baby is 2 1/2" tip to tai
Check our Shipping Rates
Shipping in Canada
We can pack several items into one box. For orders under $250, shipping is $23
Free shipping on orders over $250

Shipping to the USA
Shipping to the USA varies from state to state and can range from $23 and up. Please call or send us your town, state and zip code and we will give you an accurate rate.